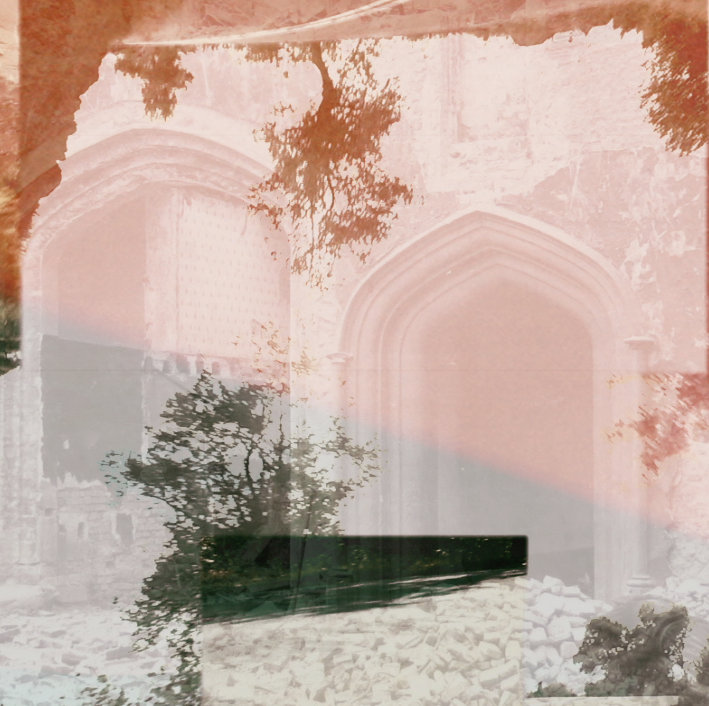 Tue Ebert, lead singer and founder of the Copenhagen band E Bird, took the time to sit down with us to talk about their latest effort. Below is a track from the release and mark my words, this is a band to watch. Enjoy.
PS:
First off, let me say thanks for sitting down to talk with us about the band and your recent EP, Real Tigers Made of Paper.
I know you already told me in the initial email, but how did E Bird form and where does the name of your band come from?
TE:
Well, E Bird started out as a solo project. I had recorded some songs of mine, but didn't really know what to do with them. Shortly after I was invited to perform a show at a club in Copenhagen, and within a week I had to pull a band together. So we had to make the songs work and arrange them really fast, but I think that was a good thing.
PS:
You are a relatively new band. How would you describe your sound and who are some of your key influences?
TE:
I don't like the term indie, I guess, you could say, that it's been worn out, but still if I had to I would probably call the music a kind of indie folk. It's melodious but at the same time there are always elements that's trying to play "against" the melody and leave some sort of tension to the song, and I think it's that tension in music that excites me, combined with other things like the lyrics and melody, of course, but I don't like music that's to clean in the sound.
PS:
What aspect of making music excites you the most right now?
TE:
Right now I am in the process of writing new songs. That excites me, but of course it's not exciting all of the time. I guess I always like the feeling when you finish something, like recording or writing a new song, and you can move on to something new.
PS:
Do you feel music should inspire the listener and/or the performer, or just be made as entertainment?
TE:
I think music should be inspiring, challenging and entertaining. Music as merely entertainment doesn't interest me.
PS:
What is the music scene like in Copenhagen, and how are you guys being received?
TE:
I think there are a lot of good things happening right now. You see a lot of new bands and independent labels coming up and it seems like the possibilities to do things your own way, without a major label in your back, is getting much better. We are still quite unknown in Copenhagen. I am living in Berlin at the moment and we have just finished our first EP, and before that we had only played a few shows, so naturally we're still an upcoming band.
PS:
How was the recording process for the REAL TIGERS MADE OF PAPER EP?
TE:
Well, I think it was a good process, a bit tough, though. We have a small basement studio where we did all the recordings and mixing. We did everything our self and none us had done much recording before so we had to try a lot of things to see what worked and what didn't work. It was both exciting and tiring. But in the end, I am really happy about the final result and there is of course a great deal of freedom in doing everything yourself, which I really enjoy.
PS:
Morten Bue did the mastering for the EP and I know he has produced Figurines' LP, "Skeleton" and has mastered such artists like Arab Strap and Junior Senior. How was it working with Morten Bue on the mastering of the EP?
TE:
It was really cool. When you have spent so much time on something it's very difficult, almost impossible, to remain objective about it, so it's really nice to have someone seeing things from another point of view. Morten Bue was easy to work with and he is really good at what does.
PS:
Name a band or musician, past or present, who you flat-out LOVE and think more people should be listening to. What's one of your all-time favorite recordings by this band/musician?
TE:
At the moment I am listening to a lot of Canadian stuff, and especially the three bands Destroyer, Sunset Rubdown and Frog Eyes. They most definitely have something in common, but I also think that each one of them have something that makes them quite unique. They are still rather unknown here in Europe and I don't really know why, I mean, they're making pretty amazing music! Besides that I like a lot of the things Will Oldham has done, and especially the "I See A Darkness" LP.
PS:
With an EP under your belt, what's next? What are you up to right now, music-wise? (Current or upcoming recordings, tours, projects, etc).
TE:
At the moment we're not playing together, because I moved to Berlin after we finished the EP, while the rest of the band is still living in Copenhagen. Right now I am in the process of writing new songs, as I said before, but in the beginning of the fall I will return to Copenhagen and we'll play a couple of shows. Recently, a couple of small labels have shown some interest in the band. Hopefully, we'll be recording our debut album in the beginning of next year.
PS:
Thanks for taking the time to sit down with us and we wish you all the success.
TE:
My pleasure.
Thanks again to Tue for taking the time out to speak with us.
Check them out online and enjoy an outstanding track from the Real Tigers Made of Paper EP.
mp3 Empty Avenues